Our products
Amante
Sweet with a delicious bite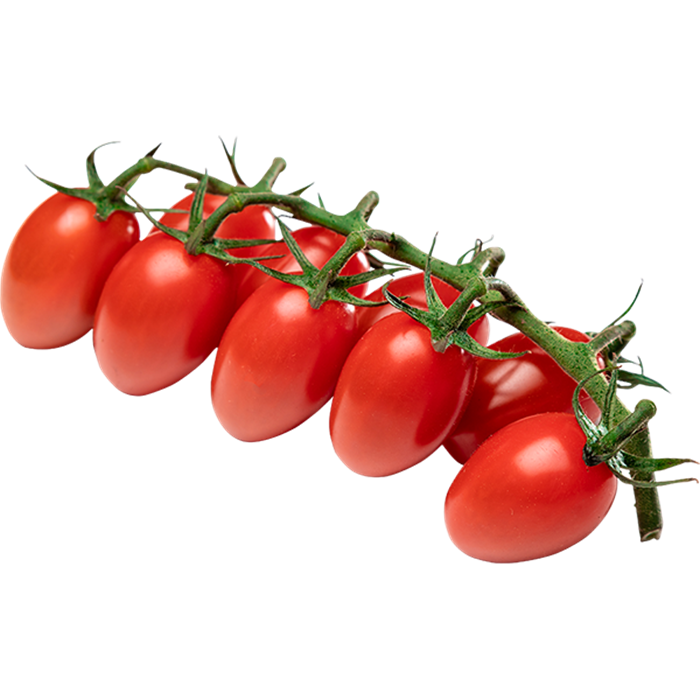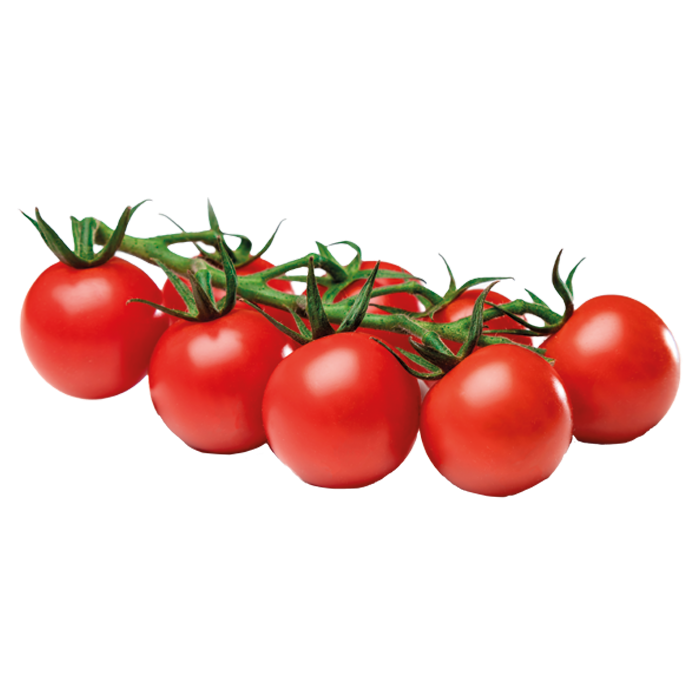 Amante: allow yourself to be tempted
Three guesses why our cherry tomato is called Amante... Because it means 'lover' in Portuguese. Amante has an irresistible flavour and is great-looking too. The red colour even evokes feelings of love in some people. Hence the name. For lovers of crunchy, sweet and juicy tomatoes. Just try to resist them.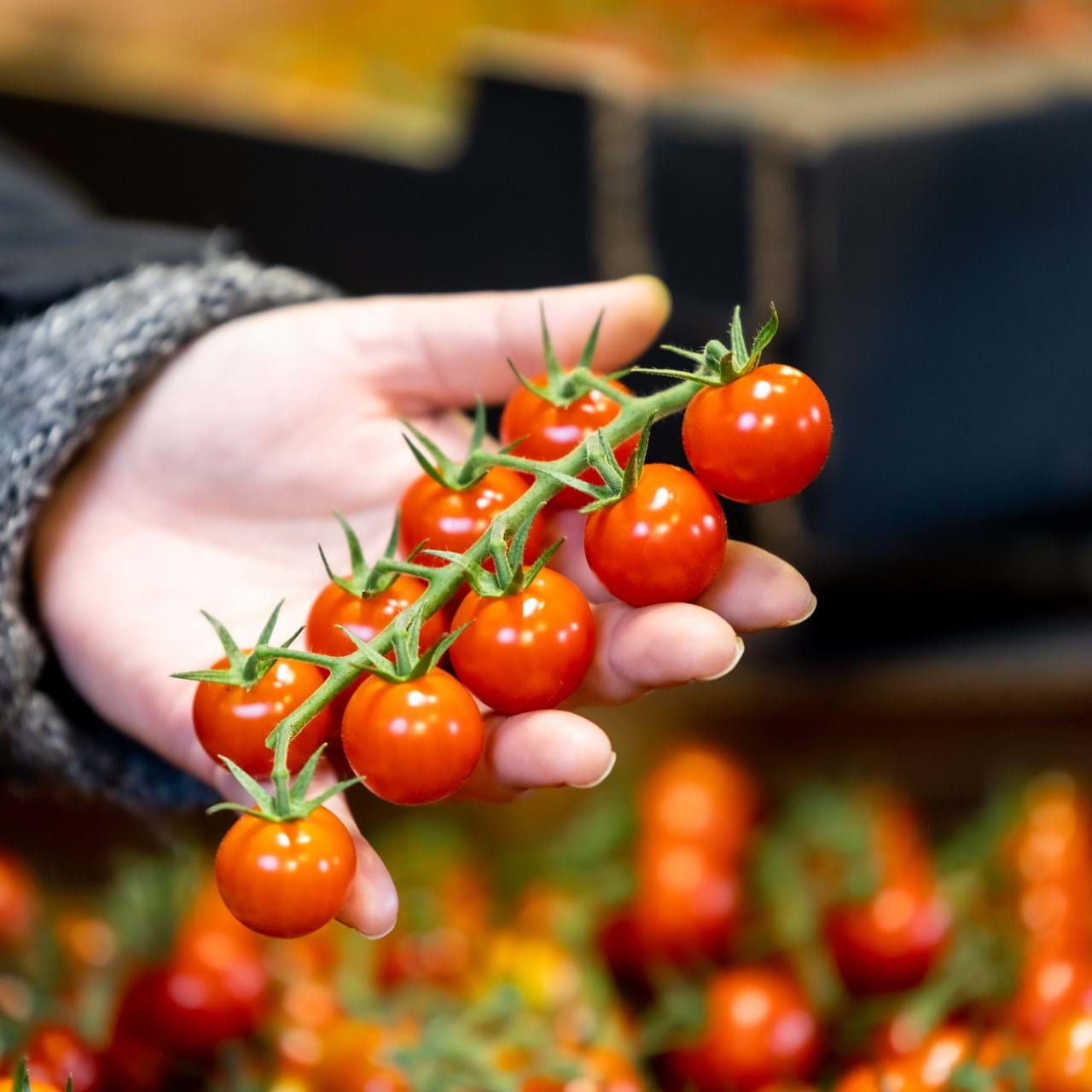 A sweet snack for in between meals
Amante is the brand name for our tomatoes.  We have two delicious varieties of sweet tomatoes in our range, mini cherry tomatoes and the cherry plum on the vine.
Both of our tomatoes are 10-15 grams and very sweet. The sweet Cherry plum on the vine is exclusive and has a recognisable "Torpedo" shape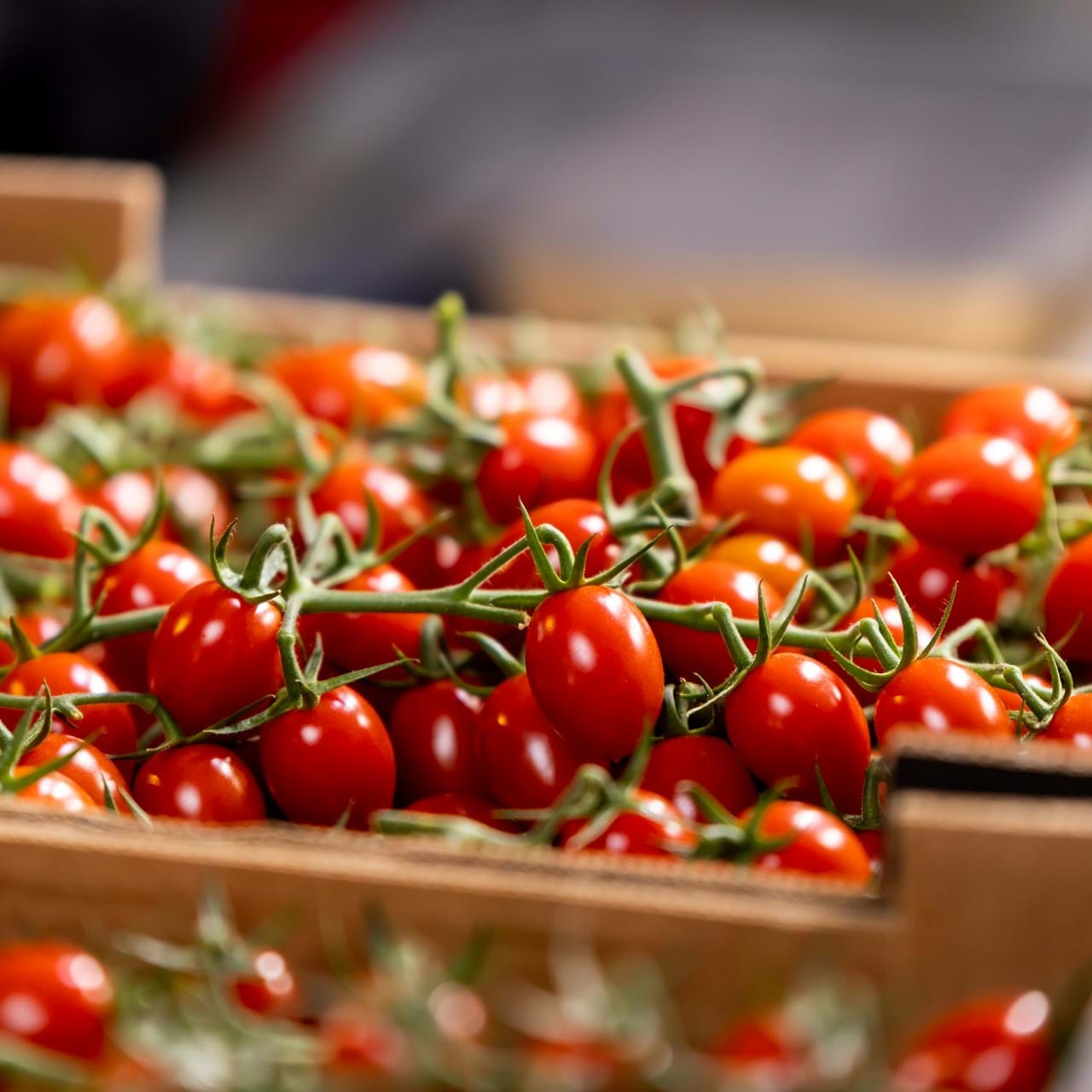 Horta Sudoeste
  In Portugal, we sell our Amante tomatoes under our own brand Horta Sudoeste. We are happy to introduce you to our concept.
Every time people taste our products, they say it reminds them of the flavours from their grandparent(s) vegetable garden. It has been a while since they tasted anything like that."
It is these memories of the flavours of the original vegetable gardens, together with our special location in the south-west of the Alentejo, that have led to our brand name "Horta Sudoeste". We are indeed a 'small' large vegetable garden in the south-west of the Alentejo, a vegetable garden that produces delicious flavours.... and taste is always our priority.
The subtle flavours of our produce are to be enjoyed like poetry. Slowly, savoring each element in its harmony. That is why our signature is "Poetry of Portuguese flavours". But there are different ways to write poetry.... just as we have different products and different flavours .... So here are our products, our flavours, our poetry....
Épico - Horta Sudoeste "EPIC". A poetry style that suits this flavour well. A style that represents a memorable achievement, an extraordinary event. A truly epic flavour that is the result of intense and hard work. It has an intense flavour but is a natural sweet to eat at any time of the day.
Ode - Horta Sudoeste "Ode". Glorious poetry style. Flavour, texture, and aroma deriving from the place where it is grown. Ode goes for the feeling of nostalgia, the taste of the past.
Trova - Horta Sudoeste "Trova". A rhyming, cheerful style which speaks directly to people's hearts. As Fernando Pessoa said, trova is the vase of flavours that people put in front of the window of their souls. Trova, a flavour for everyone.
Ópera - Horta Sudoeste "Opera". A performance of classical characters full of music in colour and flavour. Tradition and harmony. A crisp and sweet experience.