Blog
Even sweeter and tastier, is that possible?
The Sweet Palermo is by now an established name in the world of sweet pointed peppers. In Spain, Sweet Palermo was even voted Taste of the Year 2021 (Sweet Palermo, 2021). So the bar is high when it comes to the taste of the sweet pointed pepper. But is it realistic to think that an even better flavour can be found?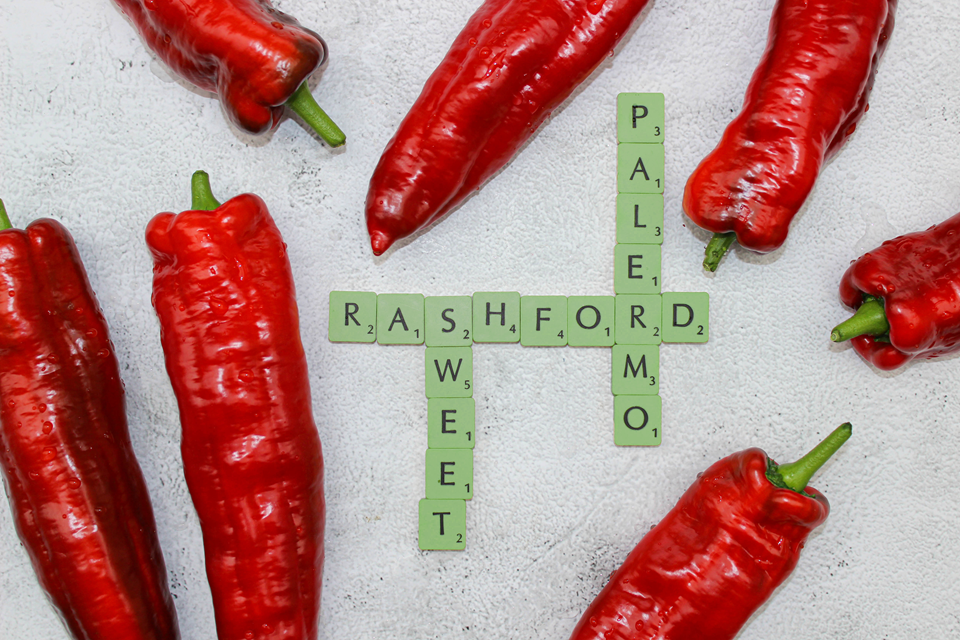 As reflected by our slogan, 'We're all about taste', the constant quest for the best taste is close to our hearts. We go about that in several ways. Every growing season, we have a main variety in the greenhouse. Besides that main variety, we also have a number of rows with new varieties or trial varieties. We monitor the results of those varieties throughout the growing season. How is the colouring, what is the weight and most importantly, how is the taste? 
Testing, testing and more testing 
In 2020, our main variety of sweet pointed pepper was the Sweet Palermo. From various studies by professionals (Wageningen University & Research) and taste tests with our employees, we discovered that one of the trial varieties was in fact even tastier than the Sweet Palermo. As well as taste, the findings for quality were also positive, resulting in its selection as our new main variety in 2021. 
Welcome to the family, Sweet Palermo Rashford RZ  
As a result, trial variety 1337 RZ from Rijk Zwaan was officially named "Sweet Palermo Rashford RZ" –inspired by the England and Manchester United footballer Marcus Rashford.This growing season was the first with the new Sweet Palermo Rashford RZ as our main variety. It's always a matter of waiting to see if it meets expectations.  
It did, so this year we have decided that Rashford will again be the main variety for the 2022 growing season.This confirms that it was realistic to say there was still a better flavour to be found. And we won't rest in our quest for the best flavour.