Blog
Proud partner of Week van Snoep Goed
We cannot communicate enough that we have delicious but, above all, healthy products. Our snack peppers are real vitamin boosters, with one snack pepper you can get your daily vitamin C intake. Eating snack peppers as a snack also makes it much easier to reach your daily vegetable intake of 200 grams. Our products are the perfect healthy alternative to sweet as well as savoury snacks.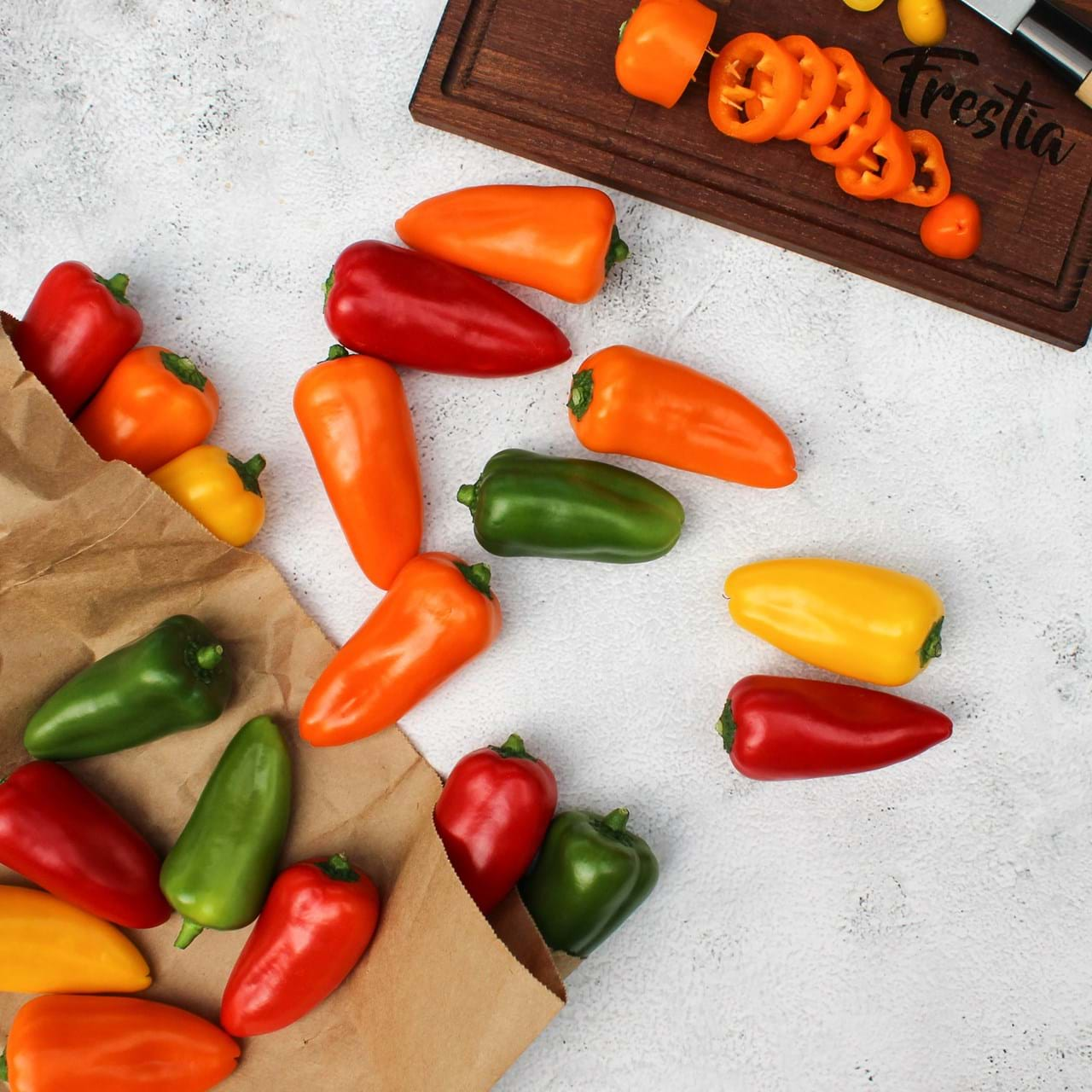 With our Vitapep brand, we have therefore been a partner of the National Week of Snoep Goed since 2022. The Week of Snoep Goed starts every year on Blue Monday and lasts a week. During this week, together with other Dutch fruit and vegetable growers, manufacturers and retailers, we want to raise awareness around the effects of unhealthy snacking. The first edition took place in 2021 and since then the national campaign has taken place every January
Move over Blue Monday
Blue Monday is considered the most depressing day of the year, but it is also the day when the first healthy resolutions are often already thrown overboard. Reason for the foundation Week of Snoep Goed to challenge the Netherlands to replace unhealthy snacks with healthier alternatives for at least a week. During this week, through healthier options, advice and tips, the Week of Snoep Goed foundation will show how easy and good it is to make a change, both for yourself and for children.
Participation in the Week of Snoep Goed
Anyone can participate in this week by registering at www.weekvansnoepgoed.nl. After registering, you will receive the free digital Snoep Goed magazine with lots of tips, discounts on tasty and especially healthier products and daily support and tips via e-mail during the week. Prior to the week, you can order Snoep Goed Box with all kinds of tasty but responsible products, such as our snack peppers. Discounts can also be found at participating retailers.
Will you participate next year too? Then go straight to the website www.weekvansnoepgoed.nl. If you are interested in becoming a partner, please send an e-mail to info@weekvansnoepgoed.nl and maybe next year we will work together to ensure that young and old eat more healthy sweets.