Recipes
Main course
Sorriso
Christmas recipes
140 min
Beef Wellington with a duxelles of Sorriso pointed peppers
Beef Wellington with a duxelles of Sorriso pointed peppers, chestnut mushrooms and Parma ham. A purée of pumpkin and Sorriso pointed peppers, goat's cheese and rosemary. And to finish it off, delicious sweet stewed Sorriso pointed peppers. A Christmas dish packed with red pointed peppers – their sweet flavour crops up everywhere.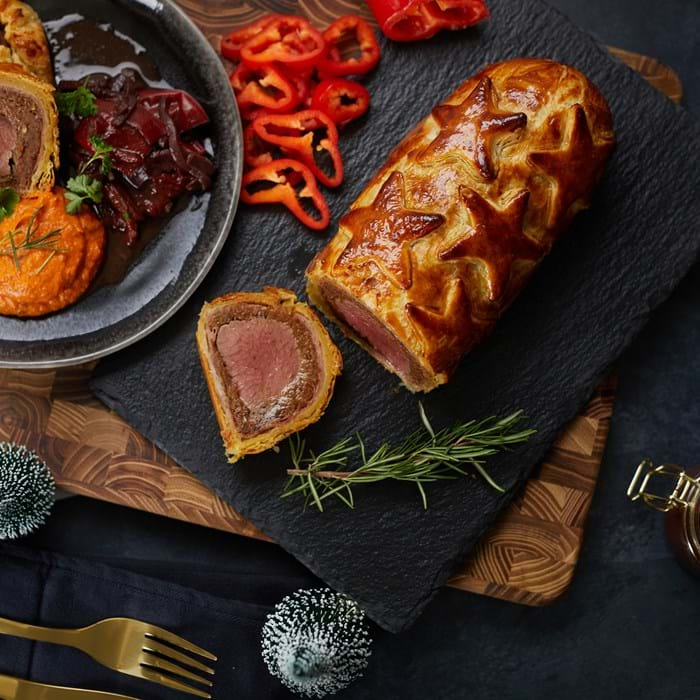 Ingredients beef wellington
For 4 persons
Ingredients stewed pointed peppers
Frestia products used in this recipe
Sorriso
Sweet and bursting with flavour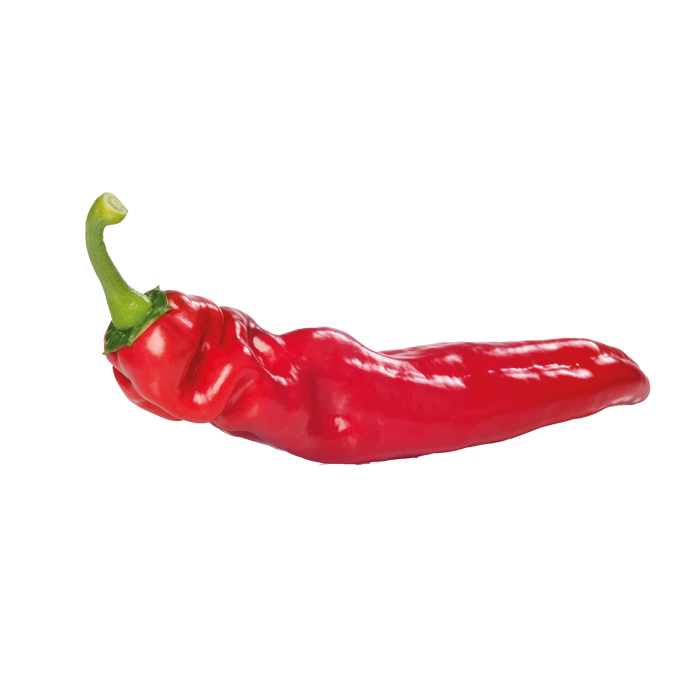 Get started
140 min
Beef wellington
Purée
Stewed pointed peppers
Enjoy your meal!
Main course
Sorriso
Christmas recipes